Fotobiennalen 2018
Fotobiennalen 2018 - The Post Photographic Image
Fotobiennalen is Denmark's new biennial for photography and camera-based art.
Initiated in 2016 by Brandts in Odense, Fotografisk Center in Copenhagen and Galleri Image in Aarhus, Fotobiennalen is a national event that embraces the professional photo environments in Denmark's three largest cities and captures the photo-interested audience throughout the country.
Fotobiennalen 2018 has the overall theme The Post-Photographic Image and is launched with three exhibition openings, an international symposium with some of the world's most prominent researchers and artists working in the spectrum of photography and new media, and online portfolio reviews.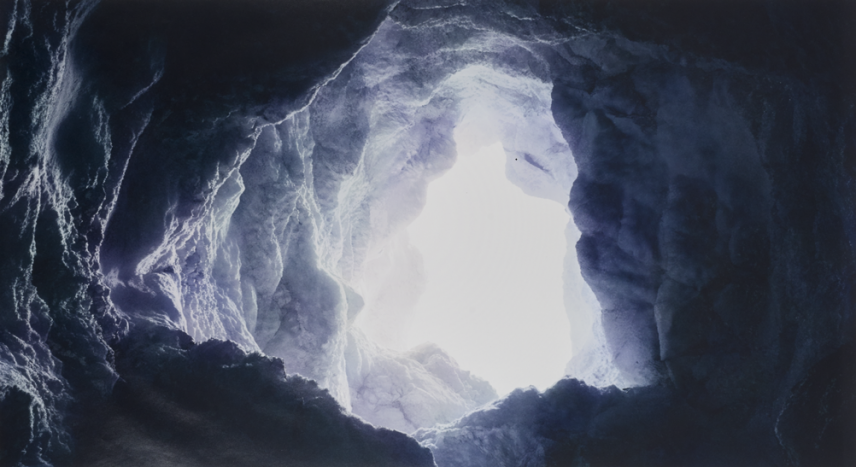 Fotobiennalen 2018 opens at Galleri Image in Aarhus on Wednesday, August 29, followed by branding at Brandts on Thursday, August 30th. Friday the 31st of August there will be an opening of Fotografisk Center's exhibition.
Gallery Image opens with a group exhibition on the program: New Tactics - Moving in a Soft Field, which is curated by Kirstine Autzen. The exhibition explores photographic hybrid forms from both a material and a virtual perspective. The four participating artists are: Kristoffer Ørum (DK), Nanna Lysholt Hansen (DK), Sandra Vaka Olsen (NO) and Valérie Collart (FR).
The exhibition Photography to end all Photography - The digitally manipulated photograph at Brandts will be a major international group exhibition with more than 20 artists exploring what the digital has meant and is still meaning to our understanding of the photographic image. The exhibition is curated by Jesper Rasmussen and Anna Krogh.
Fotografisk Center presents Thawed Time - a complete installation by the artist group AVPD, which through spatial staging and experiments will challenge our traditional understanding of photography as created with a camera and bound to a surface. The exhibition is curated by the director of Fotografisk Center, Kristine Kern.
Fotobiennalen 2018 also organizes an international symposium in Copenhagen, Friday 31st of August.
The Symposium keynote speakers is Professor Geoffrey Batchen (NZ), Professor David Bate (UK) and PhD Cecilia Grönberg (SE), whom will each open one of the symposium's three sessions, highlighting different angles of 'The Post-Photographic Image'.
Read more about the symposium on the Fotobiennalen website http://www.fotobiennalen.dk/symposium-2018/
Throughout the month of September, Fotobiennalen also offers online portfolio reviews in collaboration with Portfolio Dialogue. Booking of portfolio reviews begins on August 1st.
Read more about this year's reviewers at https://www.portfoliodialogue.com/fotobiennalen-2018