Young Danish Photography '23, curated by Atla
–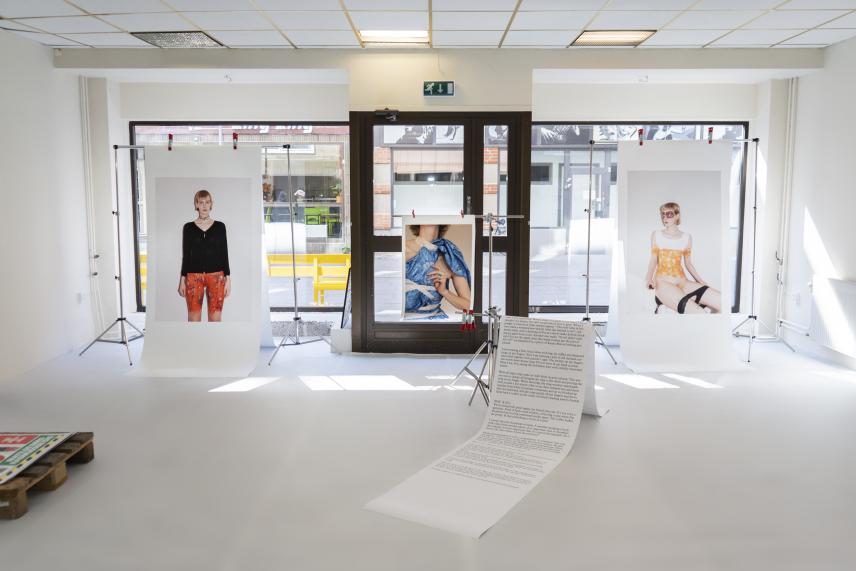 Ada Ada Ada
Salih Basheer
Sarah Hartvigsen Juncker
Louise Herrche Serup
Minh Ngoc Nguyen
Ville Vidø
Young Danish Photography is an annual exhibition at Fotografisk Center since 1998, where we in collaboration with an invited guest curator each year present new talents and trends on the Danish photography art scene and present them to a wider audience. Young Danish Photography embraces the young photo scene in Denmark and unites Danish photographers and artists educated at various types of institutions in both Denmark and abroad.
Young Danish Photography '23 is curated in collaboration with the exhibition platform Atla. Atla consists of Cecilie Skovdal Stephansen and Linnea Frandsen, who work to promote new photo-based artists and new Nordic photography through exhibitions, talks, publications, mentoring programs and collaborations. The two women have different backgrounds in art and documentary photography, museology and curation. Read more about Atla and their activities here.
The participating artists will be selected during 2023 and announced at the end of October.
The exhibition is supported by the Danish Arts Foundation and Augustinus Fonden.
Image: Installation view from Atla's exhibition Work in Progress at Landskrona Foto Festival 2022. The works in the image is by Matilde Søes Rasmussen.
The exhibition has been made possible with support from: The City of Copenhagen, The Danish Arts Foundation, DGI Byen and Augustinus Fonden.