Disappearances
–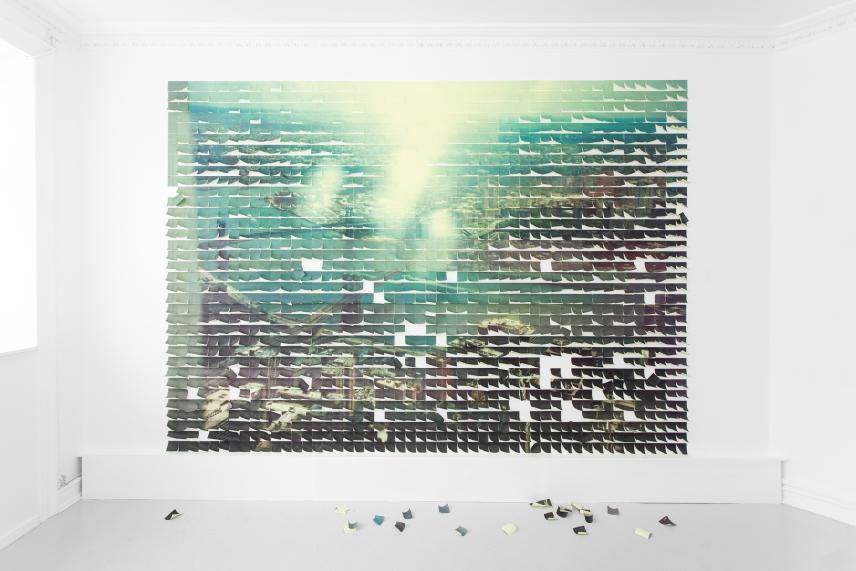 Andreas Albrectsen
Paula Duvå
Torben Eskerod
Joana Hadjithomas & Khalil Joreige
Nicolai Howalt
Adam Jeppesen
Kent Klich
Oscar Muñoz
SAFOM & Gitte Broeng
Samaneh Roghani
Marie Sjøvold
Trine Søndergaard
Niina Vatanen
The exhibition Disappearances presents works by Danish and international artists who in various ways illuminate and explores the phenomenon of disappearances, materially as well as thematic and cultural, through the photographic medium and other time-based media such as video.

The exhibition is the first in a series of exhibitions at Fotografisk Center which annually through a theme will focus on some of the unique characteristics of the photographic medium. The exhibition series is intended to contribute to explore and discuss the artistic and cultural role of photography today.

Photography is historically associated with its unique ability to retain time as well as depict and ensure an appearance of reality. One of the less illuminated aspects of photography which contrast with the photograph's special ability to retain time and perpetuate or immortalize a moment, are concepts such as disappearance, invisibility, absence and that photography is also impermanent and mortal on different levels. 

The exhibition will in different ways explore disappearances and absence both materially, in the form of experiments with the materiality of the photographic medium or as a physical object, as well as thematically in the form of disappearances of e.g., people, objects, and places. The exhibition will also address how disappearance and absence is also connected to both the physically and digitally photographic visual culture in a broader societal context.

Participating artists: Andreas Albrectsen (DK/BR), Paula Duvå (DK), Torben Eskerod (DK), Joana Hadjithomas & Khalil Joreige (LB), Nicolai Howalt (DK), Adam Jeppesen (DK), Kent Klich (SE), Oscar Muñoz (CO), SAFOM & Gitte Broeng (DK), Samaneh Roghani (IR), Marie Sjøvold (NO), Trine Søndergaard (DK), Niina Vatanen (FI).

The exhibition is supported by the Danish Arts Foundation and Augustinus Fonden.
Image: Andreas Albrectsen, Notes (17.08.01), 2017, inkjet print on post-its, 263 X 380 cm. Photographer: Kristian Touborg
The exhibition has been made possible with support from: The City of Copenhagen, The Danish Arts Foundation, DGI Byen, Politiken-Fonden and Augustinus Fonden.